PONOĆNI KONCERTI: BOB DYLAN, FRAGMENTS LIVE 1998-2001
Written by Bruškin Radio on February 13, 2023
Novoizašli "The Bootleg Series vol. 17" Bob Dylana donosi i poseban dio sa koncertnim snimcima koje ćemo preslušavati ove sedmice u Ponoćnim Koncertima. Fragments: Time Out of Mind Sessions (1996-1997) odmah stavljaju do znanja o kojem se periodu radi, a koncertni album su numere snimljene u periodu od 1998 do 2001 i do sada nisu objavljene.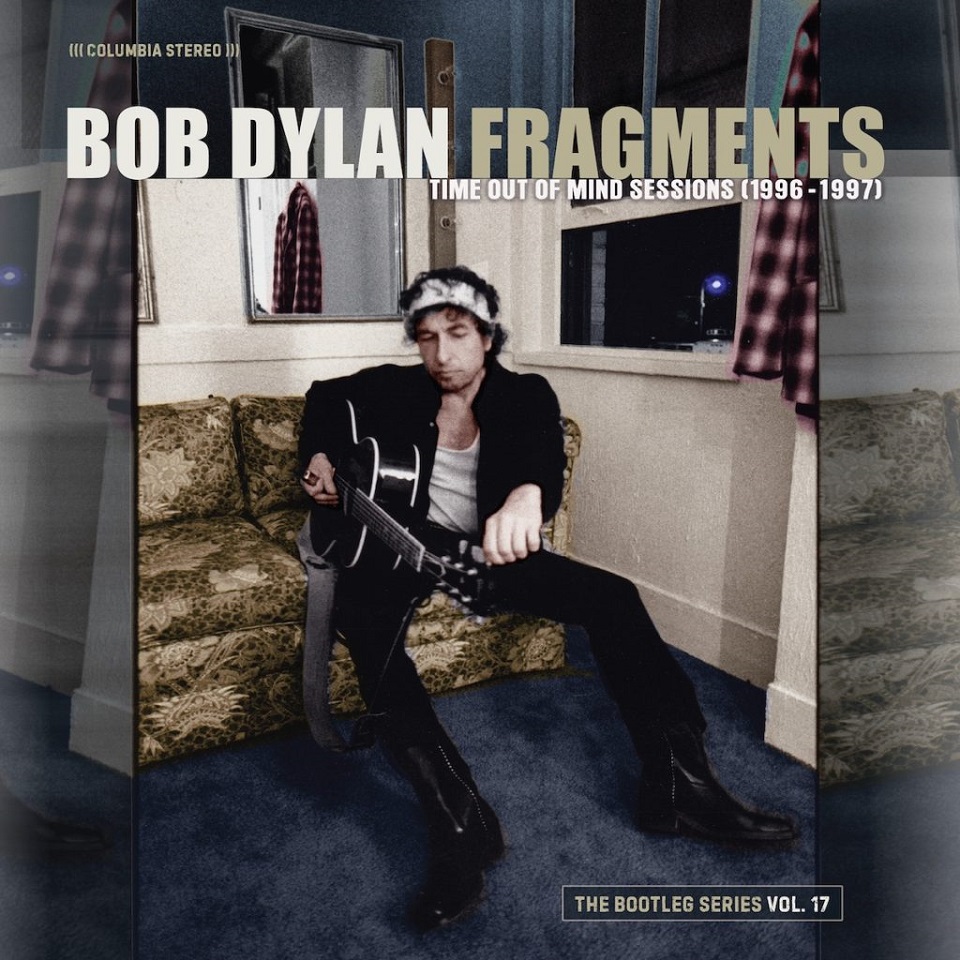 Bob Dylan je u devedesete ušetao držeći visok rejting albuma "Oh Mercy" iz 1989 na kome je producent po prvi put bio Daniel Lenois, tada vjerovatno jedan od najboljih i najavanturističkijih inžinjera zvuka. Uz par akustičnih albuma sa obradama drevnih folk pjesama i vrlo električnim koncertima, novi, veliki album dekade na 9 je nedostajao. Ponovo udružen sa Daniel Lenoisom, tokom 1996 započinje rad na "Time Out Of Mind" koji se smatra ne samo boljim od zajedničkog prethodnika iz 1989, već jednim od najvećih u drugoj polovini kareijere, nakon kojeg je zapravo pokrenuo lavinu koja je od tada donosila samo odlična izdanja.
Vremešni Dylan je drugačiji na "Time Out Of Mind". Glas je dobio nove boje, zagreabao je i bukvalno i figurativno ispod površine , dok je prateći bend ljuljao i kotrljao mračno kao Mississippi u ponoć bez mjesečine, ali dajući i svjetlost, kao sunce kad ujutru obasjava vodu. Daniel Lanois je izveo veliko majstorstvo zvuka, a Boby je bio inspirisan. No, saradnja nije bila lagana, kao ni prilikom prvog snimanja skoro deceniju ranije. Nikad nakon ovog albuma Dylan neće koristiti producenta, već će sebe potpisivati pseudonimom Jack Frost.
Publika i kritika bile su oduševljene, malo je reći. Album je donio "latter-day" klasike , poput "Love Sick", "Cold Irons Bound" ili "Not Dark Yet", a prvi singl bila je baladerska "Make You Feel My Love" koja zaslužuje poseban osvrt. Po riječima Lenoisa, pjesma je stigla u kasnijoj fazi produkcije, kad je snimanje relocirano na Floridu, u Miami, i stigla je, kako kaže, poput iznenađenja… kakvog svi volimo. Samo Bob za klavirom i orguljama, i tim glasom, koji je donio tu sentimentalnu ljubavnu ispovjest, daleko od ironije po kojoj je postao poznat u mladim danima. Spontani trenutak uhvaćen na traku.
I upravo je to numeru Make You Feel My Love" učinilo velikim klasikom kasnijeg dijela karijere. Novinar David Cantwell smatra da je ovako direktna emocija i širina čine najbližoj Velikoj Američkoj Pjesmarici, i da to nije slučajno, naravno. Pjesmu su od tad obradili Billy Joel, Garth Brooks, Neil Diamond, Adele … i još 450 izvođača. U toj fazi karijere, sa čime, ili sa kim imamo posla. To može samo Bob Dylan.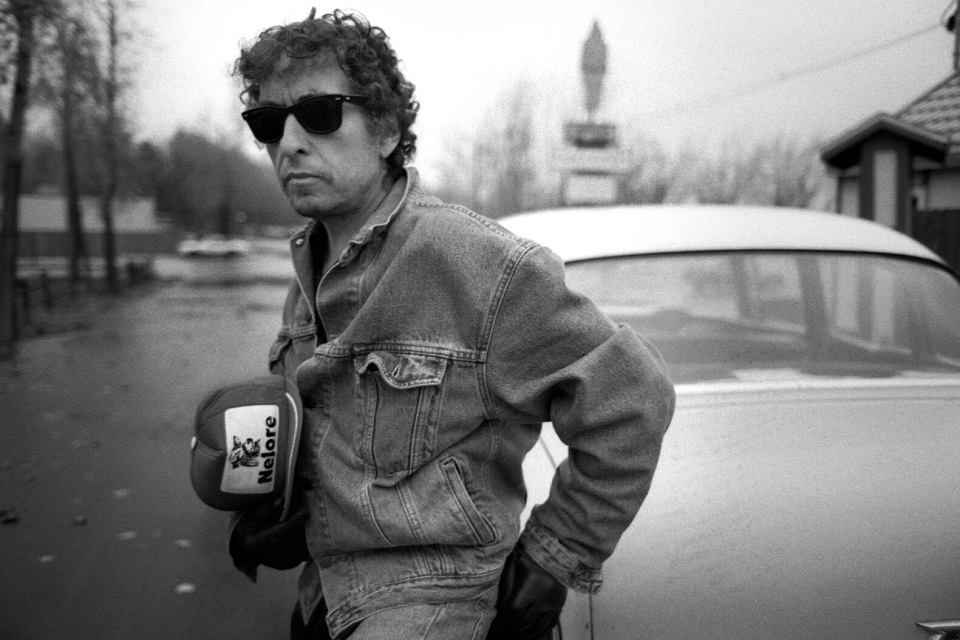 Samo izdanje "Fragments" o kome nisam toliko pisao, nije donijelo brda neiskorištenog materijala, poput recimo "Basement Tapes", ali sve što nam je ponuđeno velika je vrijednost. Prije svega tu je remasterizovano originalno izdanje albuma "Time Out Of Mind", zatim dva diska sa ranim i drugačijim verzijama u kojiam se čuje i razvojni put, i Dylan koji, ako i uvijek istražuje, pa je i nama svako to istraživanje dodatno zanimljivo. Uz posljednji disk koji donosi neke drugačije studijske verzije, a disk 4 sa kojim se u našoj emisiji družimo rezervisan je koncertno izdanje albuma.
Nakon izlaska, oduševljenja publike, nagrada kritike (brojni Grammy-ji) na koncertima, uz drugačiji prateći bend, Bob Dylan vodi ove pjesme lijevo i desno, uzduž i poprijeko, a prateći bend na turnejama čini su Larry Campbell (guitar, mandolin, pedal steel, slide guitar), Bucky Baxter (pedal steel, slide guitar, 1998-1999), Charlie Sexton (guitar, 2000-2001), Tony Garnier (bass) and David Kemper (drums).
Set lista sa numerama i koncertima na kojima su snimljene izglea ovako:
Love Sick (6/24/98, Birmingham, England)
Can't Wait (2/6/99, Nashville, Tennessee)
Standing In The Doorway (10/6/00, London, England)
Million Miles (1/31/98, Atlantic City, New Jersey)
Tryin' to Get to Heaven (9/20/00, Birmingham, England)
'Til I Fell in Love with You (4/5/98, Buenos Aires, Argentina)
Not Dark Yet (9/22/00, Sheffield, England)
Cold Irons Bound (5/19/00, Oslo, Norway)
Make You Feel My Love (5/21/98, Los Angeles, California) (Previously released on the "Things Have Changed" maxi-single)
Can't Wait (5/19/00, Oslo, Norway)
Mississippi (11/15/01, Washington, D.C.)
Highlands (3/24/01, Newcastle, Australia)
"Ponoćni Koncerti" su na programu svakod dana od ponoći. Svaki koncert emituje se od ponedjeljka tokom čitave sedmice. Uređuje i piše : Tomislav Žegura.
---