PONOĆNI KONCERTI: FLEETWOOD MAC LIVE
Written by Bruškin Radio on May 11, 2021
"Ponoćni Koncerti" nas ove sedmice vraćaju u hedonističku Kaliforniju od prije 40 tak godina kad je najljepši soundtrack plavog neba, pješčanih plaža ali i tamne strane glamuroznog života bio "Fleetwood Mac", i serija izdanja koje su objavili u drugoj polovini 70tih. Mi slušamo njihov live album objavljen 1980. na sumanutoj "Tusk" turneji koji je ovih dana doživio reizdanje sa dodatim trećim diskom.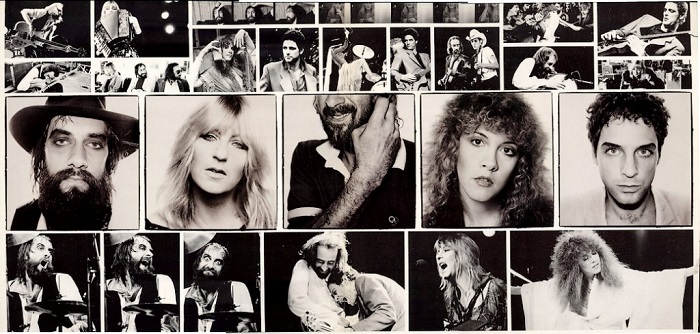 Koncertni zapisi su standardno sjajni i predstavljaju Fleetwood Mac u najboljem izdanju, energiji koja se ipak ne može ponoviti.
Set lista ovog reizdanja izgleda ovako:
CD 1-2: Original album (released as Warner Bros. 2WB 3500, 1980)
Monday Morning
Say You Love Me
Dreams
Oh Well
Over & Over
Sara
Not That Funny
Never Going Back Again
Landslide
Fireflies
Over My Head
Rhiannon
Don't Let Me Down Again
One More Night
Go Your Own Way
Don't Stop
I'm So Afraid
The Farmer's Daughter
CD 3 (previously unreleased except where noted)
Second Hand News
The Chain
Think About Me
What Makes You Think You're the One
Gold Dust Woman
Brown Eyes
The Green Manalishi (with the Two-Pronged Crown)
Angel
Hold Me
Tusk
You Make Loving Fun
Sisters of the Moon
Songbird
Blue Letter
Fireflies (Remix – Long Version) (from Warner Bros. promo 12″ PRO-A-932, 1981)
"Ponoćni Koncerti" su na programu svakod dana od ponoći. Svaki koncert emituje se od ponedjeljka tokom čitave sedmice. Uređuje Tomislav Žegura.
---