PONOĆNI KONCERTI: Neil Young & Crazy Horse – Way Down In The Rust Bucket
Written by Bruškin Radio on February 27, 2021
"Ponoćni Koncerti" ove sedmice imaju veliko zadovolstvo da ugoste našeg uvijek omiljenog Neil Younga, koji je iz svojih arhiva izvukao i objavio novo čudo: koncertni album "Way Down In The Rust Bucket" koji je sa svojim "Crazy Horse"-om odsvirao, bolje je reći oduvao 13. novembra 1990 iz kluba u Santa Cruz-u. Praznik za uši, svake noći od 0:00!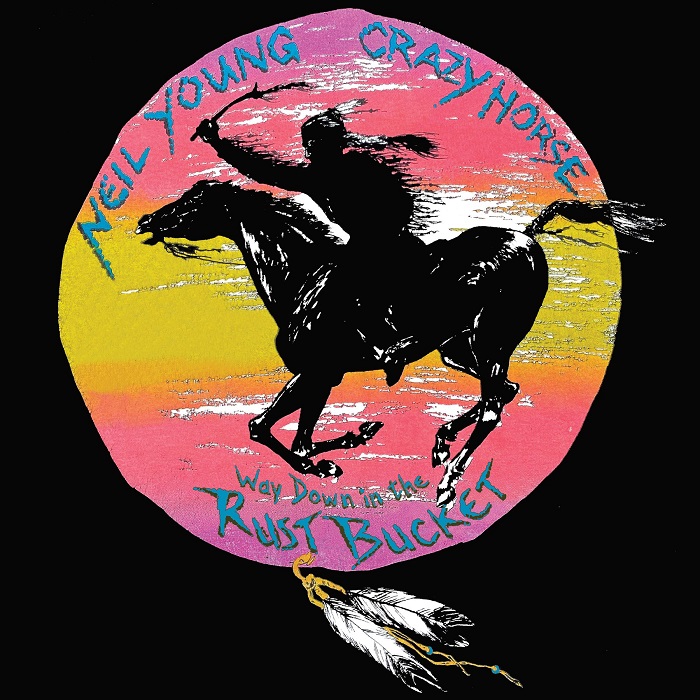 Kakav je ovo samo koncertni snimak, jedan od onih unikatnih, koji je 30 godina ležao u arhivama, a i da je tada bio objavljen stekao bi status legendarnog live albuma. Neil Young i njegovi saplemenici Ludog Konja bili su u svakako u dobroj formi nakon objavljenog sjajnog albuma "Ragged Glory" ali koncert o kome je ovdje riječ nije bio jedan od tipičnih, sa takođe vrlo uspješne promotivne turneje. Nilan i konjanici popeli su se na binu malog kluba "Catalyst" u Santa Cruz-u i oduvali publiku. Taj klub, ili malo veći bar bilo je mjesto gdje je Neil volio da nastupa neformalno, a i publika ga je voljela slušati u takvom izdanju.
Ovog puta, u trajanju od skoro 2ipo sata, Neil, Ralph Molina, Billy Talbot i Frank "Poncho" Sampedro izveli su šamasnki ples sa duhovima starosjedilaca, uhvatili rock'n'roll za onu stvar i dobro ga prodrmali. Bio je to povratak suštini, gitarama koje su parale percepcije, jamm sessionima koji su trajali i do epskih 13 minuta (kada je bila riječ o uraganima ili nekom tamo Cortezu, ubici).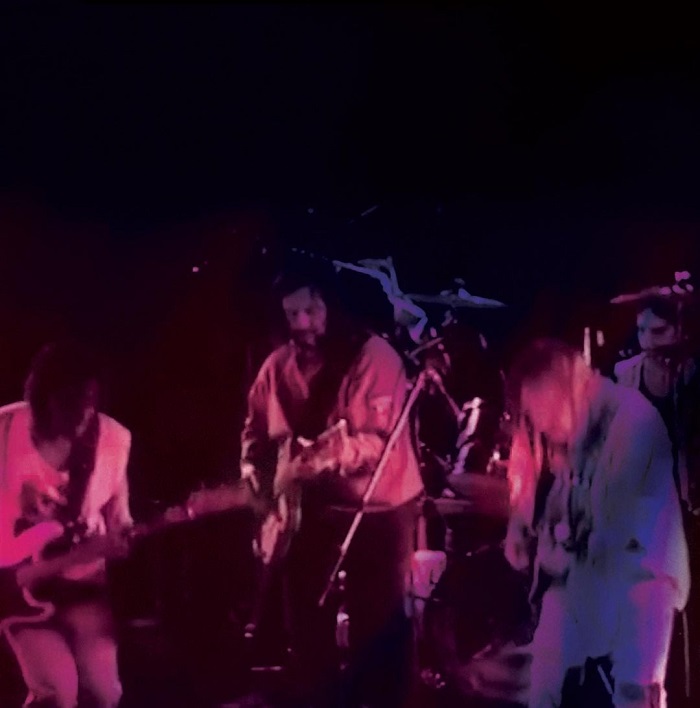 Koncert od koga zastaje dah, kojeg treba odvrnuti, čak i u kasnim noćnim satima, i otići na putovanje u nepoznato…
Ah, tu je i set lista:
1. Country Home (Live) (9:17)
2. Surfer Joe and Moe the Sleaze (Live) (5:41)
3. Love to Burn (Live) (13:57)
4. Days That Used to Be (Live) (4:56)
5. Bite the Bullet (Live) (3:59)
6. Cinnamon Girl (Live) (4:05)
7. Farmer John (Live) (6:04)
8. Over and Over (Live) (10:23)
9. Danger Bird (Live) (10:28)
10. Don't Cry No Tears (Live) (4:22)
11. Sedan Delivery (Live) (5:47)
12. Roll Another Number (For the Road) (Live) (4:46)
13. Fuckin' Up (Live) (5:15)
14. T-Bone (Live) (6:45)
15. Homegrown (Live) (4:47)
16. Mansion on the Hill (Live) (5:58)
17. Like a Hurricane (Live) (13:01)
18. Love and Only Love (Live) (13:19)
19. Cortez the Killer (Live) (11:26)
---