PONOĆNI KONCERTI: THE BAND -THE LAST WALTZ
Written by Bruškin Radio on January 5, 2022
Prvi "Ponoćni Koncerti" u Novoj, 2022 su posljednji valcer, koji su The Band odplesali prije mnogo godina, na toliko veličanstven, u stvari svečan način, da je ovaj koncert vječan u svakoj prilici. Prvi put sam gledao filmsku verziju, čini mi se , tokom "Zimskog Bioskopa" koji se tokom zimskih raspusta davao nama djeci iz vremena tamnice naroda. Uz "Kosu", "The Wall", "Let It Be" (staru verziju, razumije se), "Tommy" i mnoge druge ne-muzičke filmove ("Šejn") zimski obrazovni program uticao je na nas djecu iz zemlje YU. Ima li što bolje za zimski radio program, od ovog remasterizovanog izdanja u trajanju od nekih 4 sata, za potpun ugođaj !!!
Istorijski oproštajni koncert velikih The Band, održan u  Bill Graham's Winterland Ballroom na Thanksgiving Day 1976, za koji je Martin Scorsese snimio film, bio je veličanstven događaj u istoriji muzike. Svečana večera za 5000 gostiju i čaroban nastup na kome su najvećen The Bandu na svijetu gostovali prijatelji i saradnici, svega nekolicina poput:
Ponoćni Koncerti" su na programu svakod dana od ponoći. Svaki koncert emituje se od ponedjeljka tokom čitave sedmice. Uređuje i piše: Tomislav Žegura.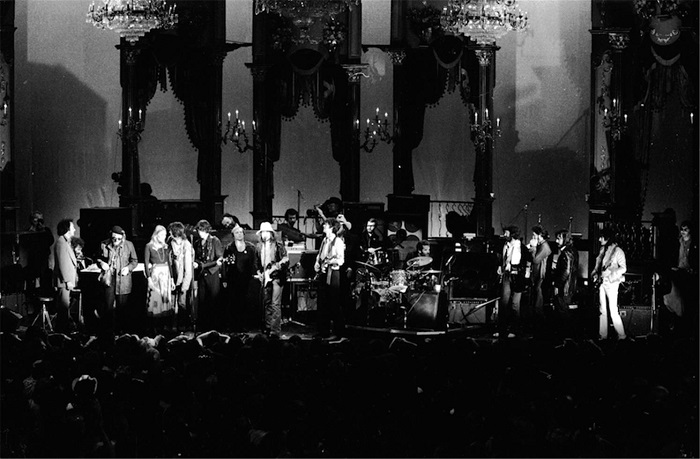 ---