POP Depression Homebrew #948
Written by Bruškin Radio on March 23, 2021
Featured: Nikola Vranjković, Coucou Abel, Igor Božanić, Perija, Daniel Lanois, Jesse Marchant, Masha Qrella, Nitin Sawhney…Nakon nove emisije slušaćemo i novi Pop depression piano night mix #23, idealan za noćne sate, tako da se družimo skoro do ponoći…
Pop Depresija je na programu srijedom od 20h, vodi i uređuje Ivan Lončarević !
Nikola Vranjković – Večernja zvona (live, Biološki minimum)
Gazelle Twin & NYX – Deep England
Perija – Majnesto
Warpaint – Paralysed (feat. Gang Of Four)
Squid – Narrator (Edit) (ft. Martha Skye Murphy)
Coucou Abel – Tango
Daniel Lanois – Mother's Eyes
Igor Božanić – Jagnje
Nitin Sawhney – You Are (feat. YVA)
Alice Phoebe Lou – Lovesick
Lambchop – A Chef's Kiss
Don Antônio – Batticuore
Marisa Anderson & William Tyler – Lost Futures
Ryley Walker – Shiva With Dustpan
Tony Joe White – Bubba Jones
Allison Russell – Nightflyer
Jesse Marchant – Go Lightly
Nazz – Take the Hand
The Coral – Lover Undiscovered
Lucinda Williams – Save Yourself
Asta Hiroki feat. Dontmesswithjuan – Slumber
Aesop Rock – Long Legged Larry
Masha Qrella – Blaudunkel
Crumb – Trophy
Gotham (Talib Kweli and Diamond D) – The Quiet (ft. Busta Rhymes)
Lionel Boy – Flower Girl
Pearl Charles – Only for Tonight
Lana Del Rey – For Free (ft. Zella Day & Weyes Blood)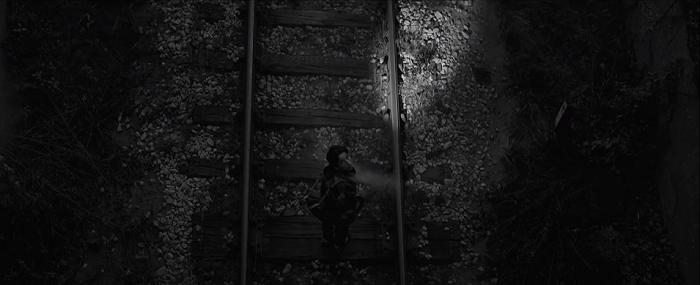 Pop Depression PIano Night mix #23 [Melanholija, March 2021]
Prvi klavirski mikstejp u 2021. godini jedna je ne sasvim obična priča. Kao početna inspiracija poslužila je "Melanholija" braće Popov i njihovog benda Coucou Abel (Coucou Abel II je čudesan album!), a onda sam želeo da vidim kako će da se menja i moje stanje i ceo ovaj zvučni organizam kada ga provociram ritmičkim poremećajima, atmosferom, gudačima i duvačima, ali i delićima nečijih snova. Na kraju, malo sam korigovao neka svoja pravila, tako da po dve kompozicije imaju A Winged Victory for the Sullen, Bruno Bavota i Akira Kasemura, a od naših autora pored Coucou Abel tu su i Jovana Backović i Katarina Tomić. I dalje sam opsednut Silent Disco konceptom, ali pre svega kako da se isti prebaci u kućne uslove. Ili, kako napraviti jedno raskošno putovanje dok ste u izolaciji, sa slušalicama na glavi i sa psom/mačkom u krilu. Hvala Zumi na korisnim sugestijama!
---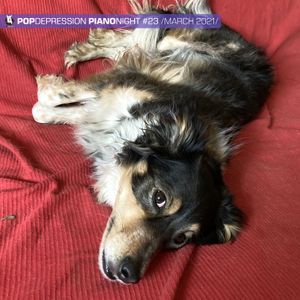 Featured: The Notwist, Hania Rani/Portico Quartet, A Winged Victory for the Sullen, Coucou Abel, Markolijus, Plastikman, Perry Farrell/Unkle, Bing & Ruth, Ludovico Einaudi, Bruno Bavota, Akira Kosemura, Jeremiah Fraites, Ariel Marx, Tom Furse, Sébastien Guérive, Jovana Backović, Balmorhea, Christine Ott, Katarina Tomić, Lambert, Abul Mogard, Max Richter, Bruce Brubaker & Max Cooper, Ólafur Arnalds
---
The Notwist – *stars* /Vertigo Days
Hania Rani – Nest (Portico Quartet Remix) /split SP
A Winged Victory for the Sullen – Fossils /"Ammonite" OST
Coucou Abel – Melanholija /Coucou Abel II
Markolijus – Barijera vrste 44 /Intimnosti 2.3
Plastikman – Narkosis/Spektre (Prada FW21 Menswear Version) /EP
Perry Farrell/Unkle – Let's All Pray For This World (UNKLE Reconstruction Instrumental) /The Glitz; The Glamour
Bing & Ruth – Gigantic /Bills & Aches & Blues EP2 (40 Years of 4AD)
Ludovico Einaudi – Life (ft. Daniel Hope, I Virtuosi Italiani) /Winds of Change
Bruno Bavota – Hiraeth /SP
Akira Kosemura – Love Is About Daily Leaps /Love Is… (Music from the Original TV Series)
Jeremiah Fraites – Tokyo /Piano Piano
Ariel Marx – Pitch /Luthier
Tom Furse – Still Music /Ecstatic Meditations
Sébastien Guérive – Bellatrix (Version piano) /EP
Jovana Backović – Smoke and Mirrors /Meditations for Piano
Balmorhea – Rose In Abstract (ft. Morris Kliphuis, Lisa Morgenstern, Clarice Jensen) /Rose In Abstract
Christine Ott – Landscape /Time to Die
Bruno Bavota – Parallel Lines /SP
Katarina Tomić – Moment /Femikseta 9
Akira Kosemura – Wavering Heart /88 Keys
Lambert – San Remo /False
Abul Mogard – Sand /In Immobile Air
Max Richter – Follower (ft. Mari Samuelsen, Robert Ziegler) /Voices 2
Bruce Brubaker & Max Cooper – Two Pages (Glassforms Version Edit) /Philip Glass: Glassforms Versions
A Winged Victory for the Sullen – The Merchants Of Seven Nations /Invisible Cities
Ólafur Arnalds – Epilogue /Nomadland OST
---